Team Magic E4 concept car
(Source: Team Magic)
As a prototype design, the E4 will never see production in its current form. Its construction has been completed to demonstrate Team Magic's belief in technology as a way of improving our hobby.
Pay close attention to the pictures below and you can see that the E4 is by no means an ordinary vehicle. Every piece of carbon fiber and aluminum on this extraordinary chassis has been hand crafted to proudly display Team Magic's creative expertise.
To release the E4 to the public at this moment would be a mistake. Many of the ideas are too radical for mainstream use. Don't be disappointed however, as a concept vehicle, many of its 'parts' will be found on Team Magic's up and coming chassis'.
The overall appearance of the car already has the R/C world buzzing. This is something we are grateful for but it's the finer details which will finally let you understand that Team Magic means business:
We hope you enjoy the tour:

Drive System – Three specially designed belts with ultra fine teeth help to eliminate drag and improve efficiency.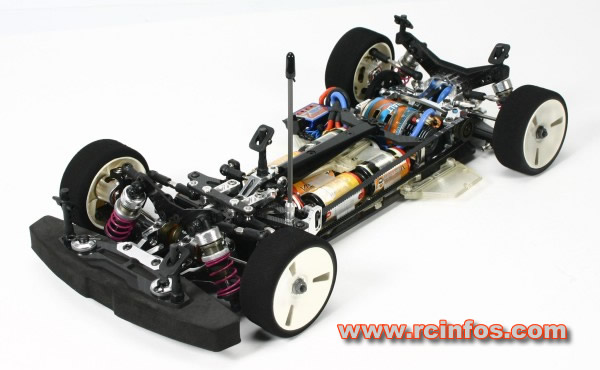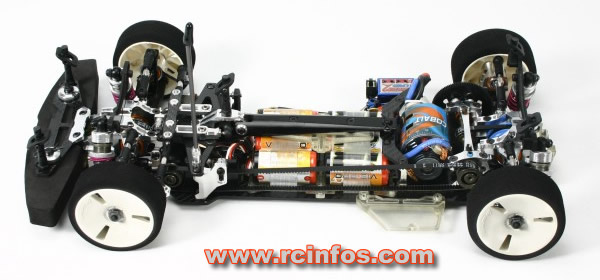 Quick Change Battery – Remove one clip from the battery retention bar and it opens automatically thanks to an integrated spring.

Flying Wing – The "Flying Wing" suspension design is included for better weight distribution and easier cleaning.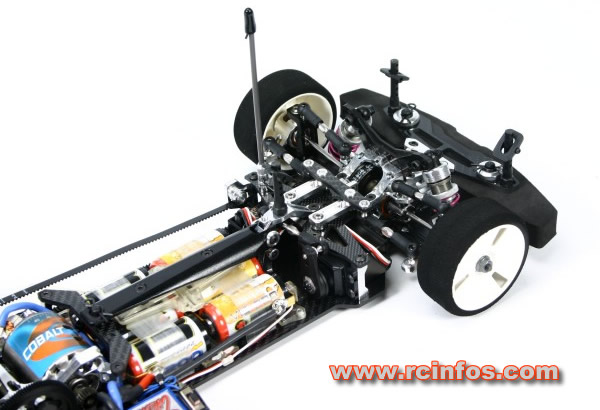 Low Center of Gravity – Servo and receiver are placed on the bottom chassis plate due to their weight.
The steering system, which is lighter, is placed above to reduce the cars center of gravity.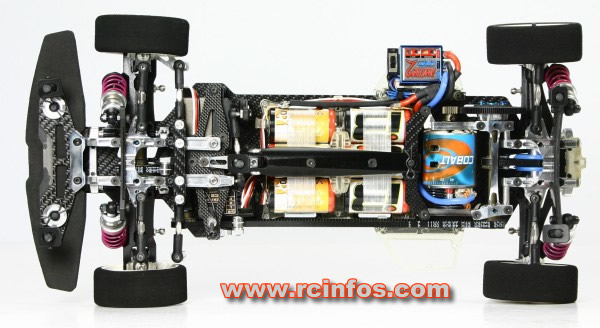 Efficient Pulley System – Benefits of the ED transmission on the G4 were immediate.
This design has been incorporated into the E4 for better transmission efficiency.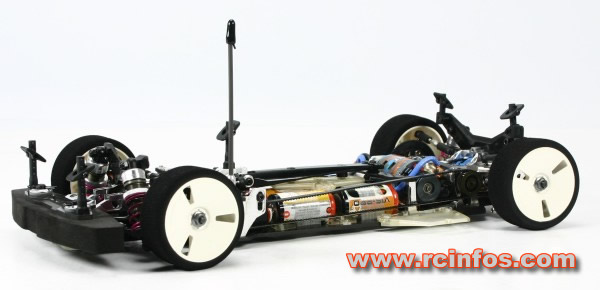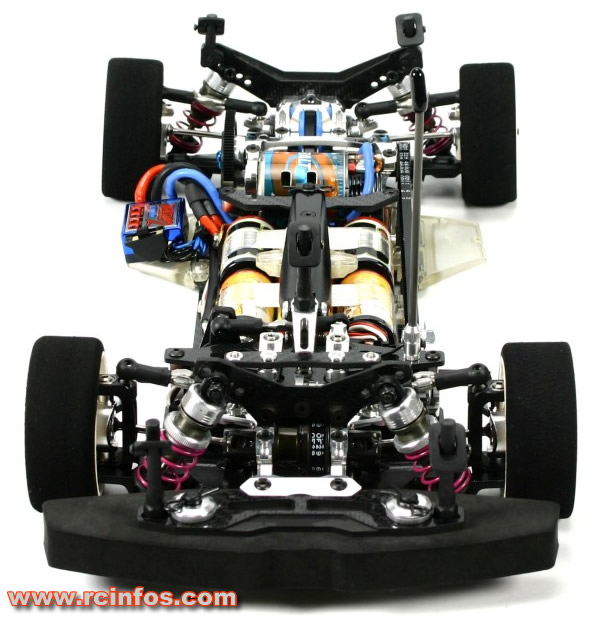 Centre-line – Perfect weight distribution with the motor and battery pack placed down the centre line of the car.
The idea of a concept vehicle is not something new. Full scale car manufactures have produced concept cars for many years. They are usually some of the most exotic and sort after vehicles in the world. We believe the E4 is the future and hope that its existence will improve R/C performance while also keeping it fun.